Investigating and prosecuting human trafficking cases are complex and require techniques that carefully balance public safety with the rights of victim-survivors. The commercial sex ecosystem thrives on an unrelenting demand, which fuels the supply and ultimately leads to the prolific distribution of victims. This conference will explore advanced human trafficking investigation and prosecution skills, which will aid in successful investigations and ultimately convictions.
Sessions at a Glance:
Illicit Massage Businesses
The Impact of Sex Trafficking on the Brain
Multi-Jurisdictional and Agency Investigations
Building Community and Law Enforcement Partnerships
Leveraging Financial Intelligence to Unravel Your Next Human Trafficking Case
Human Trafficking Case Study
Intrafamilial Child Sexual Abuse, Exploitation and Trafficking of Boys
Catfishing Pimps
Pros and Cons of Reporting Systems: How Human Trafficking is Reported in Your Jurisdiction
---
Who Should Attend?
Law Enforcement Officers, Prosecutors, Criminal Analysts, and Criminal Justice Professionals
Session Type:
In-person conference
Duration:
3 Days
Hotel Information: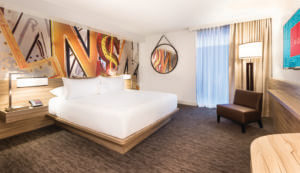 Click here to reserve your room at the LINQ Hotel, or call 866-523-2781, and use group "North American Human Trafficking Conference".
Please be aware, there is a processing fee if you call to make the reservation. Rooms must be reserved prior to October 1, 2023 to receive the group discount.
Discounted Rate of $59.00 at the LINQ (rate does not include resort fee or taxes).
Cancellation Policy:
Full refund available, 60+ days prior to the event.
50% refund available 59-30 days prior to the event.
No refunds will be made 29 days prior to the event.
---
Sponsorships / Speaker Opportunities:
If you or your organization would like to participate in this event as a sponsor or speaker, please send us an email to discuss.
Email us at letac@eckberglammers.com
LAW ENFORCEMENT TRAINING ACADEMY & CONSULTING
This course is offered and conducted by Eckberg Lammers' Law Enforcement Training Academy & Consulting team of experienced trainers and consultants. Information provided in these trainings does not constitute or contain legal advice, nor do they establish and attorney-client relationship.