Investigating and prosecuting human trafficking cases are complex and require techniques that carefully balance public safety with the rights of victim-survivors. The commercial sex ecosystem thrives on an unrelenting demand, which fuels the supply and ultimately leads to the prolific distribution of victims. This conference will explore advanced human trafficking investigation and prosecution skills, which will aid in successful investigations and ultimately convictions.
Agenda:
Tuesday, October 24 - 4:00 -7:00 p.m. Pre-Conference Registration
The BLOQ, 5th Floor, The Linq
Day 1: Wednesday, October 25, 2023
Opening Remarks
Building Anti-Human Trafficking Collaborative Team
Rescue of a 3-Year Old - Case Study
Multi-Jurisdiction and Agency Investigations, Alberta Law Enforcement
Leveraging Financial Intelligence to Unravel Your Next Human Trafficking Case
Pros and Cons of Reporting Systems
Intrafamilial Child Sexual Abuse, Exploitation and Trafficking of Boys
Forced Criminality and Victims of Human Trafficking
DejaVu Presentation
Day 2: Thursday, October 26, 2023
Las Vegas - Case Study
Illicit Massage Businesses
The Four Corner Strategy to Combat Illicit Massage Businesses
Building Partnerships with Community and Law Enforcement
Investigating a Nationwide Human Trafficking Organization - Case Study
The Chuukese Hustle - Labor Trafficking Case Study
Hosted Happy Hour - Awards and Networking
Day 3: Friday, October 27, 2023
When Coercion Feels Like Choice - The Impact of Sex Trafficking on the Brain
Catfishing Traffickers
Every Trafficking Investigation and Detail Should Include an Analyst
How Fusion Centers Can Assist Your Human Trafficking Investigation
The Impact of Public Private Partnerships: Uber & HSI
Close Network Sex Trafficking
Breakfast served in The BLOQ (5th) floor, 8 a.m. - 9 a.m. daily. Lunch on your own. 
---
Who Should Attend?
Law Enforcement Officers, Prosecutors, Criminal Analysts, and Criminal Justice Professionals
Session Type:
In-person conference
Duration:
3 Days
Hotel Information: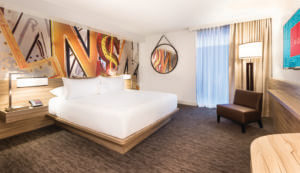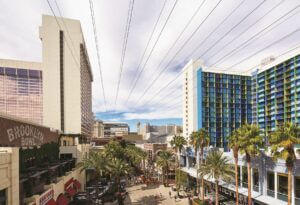 Click here to reserve your room at the LINQ Hotel, or call 866-523-2781, and use group "North American Human Trafficking Conference".
Please be aware, there is a processing fee if you call to make the reservation. Rooms must be reserved prior to October 1, 2023 to receive the group discount.
Discounted Rate of $59.00 at the LINQ (rate does not include resort fee or taxes).
Cancellation Policy:
Full refund available, 60+ days prior to the event.
50% refund available 59-30 days prior to the event.
No refunds will be made 29 days prior to the event.
---
Sponsors:
If your organization is interested in sponsoring this event, please send us an email to discuss.
Email us at letac@eckberglammers.com
Click here for our 2023 Sponsorship Levels
---
"Be The One" Award - Nominations Now Open
The Human Trafficking Training Center's "Be the One" Award is inspired by what we have learned from survivors of human trafficking and now we inspire law enforcement.
When we have asked survivors about their experiences with law enforcement, what they almost always tell us was their experiences were negative, they were treated poorly and not offered the help they needed. What is interesting though is that they are also very pro-law enforcement. They love the police. We were struck by this and have asked why. Why after all these negative experiences would they like police? And their answer is because, "there was that one, that one officer who took the time to talk to me, to listen, to earn my trust, and when I was ready, was there for me. It was that one officer who saved my life".
And so, we tell officers as they leave our trainings that with their new knowledge and skillsets, to go out and "Be the One", that "YOU can be that one that makes a difference and even save someone's life." Our award is named in honor of Meghan Connors, who was once a victim of human trafficking and survived. She is now an advocate and a powerful voice helping to train law enforcement, medical professionals, and victim advocates. Meghan has a unique gift for communicating her experiences in a way we would describe not as storytelling, but as perspective sharing, paradigm shifting and eye opening. She provides clarity and insight into something that very few people truly understand. When Meghan speaks, you could hear a pin drop on the floor.
We are proud to have an award named after such an inspiring person and leader in the human trafficking arena.
LAW ENFORCEMENT TRAINING ACADEMY & CONSULTING
This course is offered and conducted by Eckberg Lammers' Law Enforcement Training Academy & Consulting team of experienced trainers and consultants. Information provided in these trainings does not constitute or contain legal advice, nor do they establish and attorney-client relationship.