POST APPROVED Investigative Skills - 24 Credits (#10596-0031)
New and experienced evidence property Technicians and Managers will learn about the daily function of a property unit, including related technicalities and responsibilities and their importance to the investigative effort. Participants learn crime scene processing and procedures, safe handling and security of property taken into custody, as well as how to meet the legal and administrative requirements in the entire chain of custody. 
This in-depth 3-day course covers the review of written policies and procedures, understanding crime scene processing, maintaining chain of custody, security of the property storage area, the packaging, handling and storage of evidence, audits of the property room, and the availability of evidence to officers and the court. 
Day 1: Understanding Crime Scene Processing and Procedures of Evidence
Day 2: Property Room and Evidence Management
Day 3: Legal Considerations; Preparing Evidence for Trial
Who Should Attend?
Evidence Technicians, Evidence Managers, Law Enforcement Officers, Law Enforcement Evidence and Evidence Room Supervisors, Crime Lab Technicians, Lawyers
Session Type:
In-person course
Duration:
3 days
Cancellation Policy:
Full refund available, 60+ days prior to the event.
50% refund available 59-30 days prior to the event.
No refunds will be made 29 days prior to the event.
Hotel Information:
Best Western Plus - Shoreview, $149 per night.  Click here to book.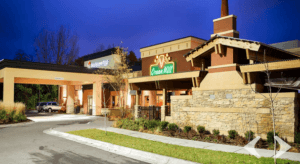 LAW ENFORCEMENT TRAINING ACADEMY & CONSULTING
This course is offered and conducted by Eckberg Lammers' Law Enforcement Training Academy & Consulting team of experienced trainers and consultants. Information provided in these trainings does not constitute or contain legal advice, nor do they establish and attorney-client relationship.