The 2023 Criminal Justice Mental Health Summit brings together law enforcement, medical providers, prosecutors, social workers, and other criminal justice professionals to collaborate and learn in an innovative environment. The goal within any of these professions is to engage, protect, and inform. We can only address the mental health needs within our community if all professionals foster cooperation and innovation.
Sessions at a Glance
Post Traumatic Purpose
Harnessing Culture for Success with H.E.A.T.
What You Do Matters
Direct Hire Social Worker Model
Rule 20: What is it and How Does it Work?
After Arrest: People with Severe and Persistent Mental Illness in Jail
Keynote Presenter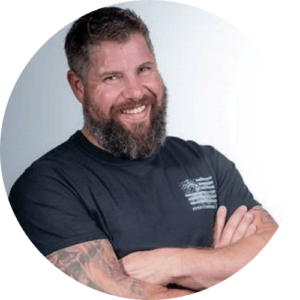 Travis Howze, U.S. Marine Corps Veteran, former Police Officer, retired Firefighter, Speaker, and Author
Travis Howze is an international touring speaker, author and motivational wellness educator. He spent 14 years in the military and emergency services as a U.S. Marine, Police Officer and Firefighter. His talk, Post Traumatic Purpose, focuses on mental health and provides an honest look at the mental health epidemic affecting first responders and their families. He also covers various resources, the culture, and why many never seek help, offering a holistic approach to helping people cope with trauma.
---
Location
Plymouth Community Center
14800 34th Ave N
Plymouth, MN 55447
Who Should Attend?
Law Enforcement, Medical Providers, Prosecutors, Social Workers, and Other Criminal Justice Professionals
Session Type:
In-person conference.
Duration:
3-Days
Hotel Reservations: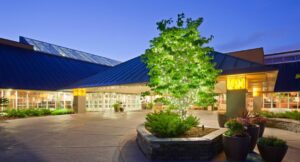 Crown Plaza Minneapolis West
3131 Campus Drive
Plymouth, MN 55441
Rate: $129/night
or call (763) 559-6600 and request "Eckberg Lammers Room Block"
Cancellation Policy:
Full refund available, 60+ days prior to the event.
50% refund available 59-30 days prior to the event.
No refunds will be made 29 days prior to the event.
Sponsorships / Speaker Opportunities:
If you or your organization would like to participate in this event as a sponsor or speaker, please send us an email to discuss.
Email us at letac@eckberglammers.com
LAW ENFORCEMENT TRAINING ACADEMY & CONSULTING
This course is offered and conducted by Eckberg Lammers' Law Enforcement Training Academy & Consulting team of experienced trainers and consultants. Information provided in these trainings does not constitute or contain legal advice, nor do they establish and attorney-client relationship.